PRODUCTS
CHENTA is your best partner in gearing resolutions.
Aluminum Worm Gear Reducer (H series)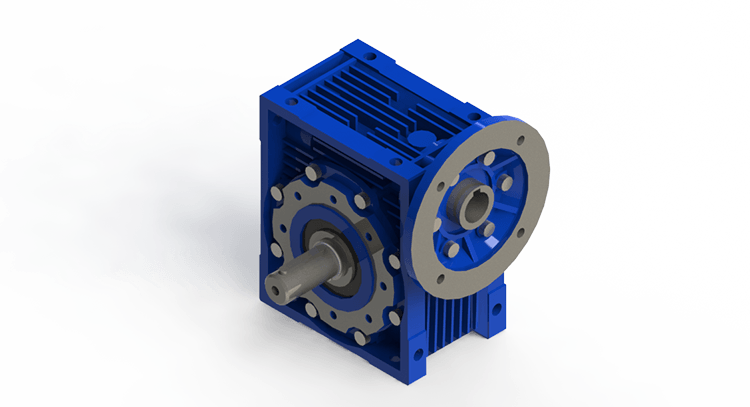 FEATURES
High accuracy.
Enlarged facial area for a better heat radiating and durability promoting.
Light duty and compact design.
Less expenses on maintaining.
Oil change is an optional.
Capability of back-drivable.
Higher strength design on hollow output shaft.
Enhanced input shaft made of Cr-Mo alloy steel under carburized heat treatment.
Numerous accessories with a wider collocation.
Transmission of power with minimized vibration and noise level.
Aluminum alloy casting for size #30-#90 and cast-iron casting for size #110-#150.
General design on dimensions for a higher compatibility.
Extensive applicability.
Available for universal mounting positions.
Rusting free from powder coating casting parts.
| Size | Output-Shaft [mm] | M2 [Nm] Max | I - Min | I - Max |
| --- | --- | --- | --- | --- |
| 30 | 14 | 21 | 5.00 | 80.00 |
| 40 | 18 | 46 | 5.00 | 100.00 |
| 50 | 25 | 84 | 5.00 | 100.00 |
| 63 | 25 | 152 | 5.00 | 100.00 |
| 75 | 28 | 229 | 7.50 | 100.00 |
| 90 | 35 | 410 | 7.50 | 100.00 |
| 110 | 42 | 689 | 7.50 | 100.00 |
| 130 | 45 | 998 | 7.50 | 100.00 |
| 150 | 50 | 1473 | 7.50 | 100.00 |